Our Story
The Wild's Craft is a Women owned and operated collective with the intention of deeply nourishing the connection between plant medicine and people.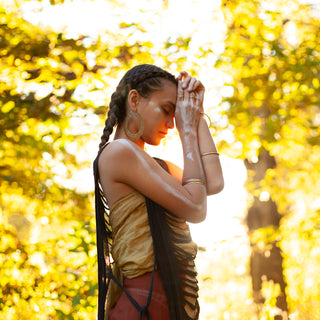 Nutrient rich formulas
The Wild's Craft was built on the philosophy that we have a responsibility to honor our planet and make natural medicine accessible to all. We believe in inspiring and uplifting our community through seeking honesty and integrity in the ways we interact with our surroundings. We strive to come back to our old ways of being, our old ways of knowing, and our old ways of doing when working with the land and what it has to offer. We strongly believe that nature is our greatest teacher and the flora, fauna, and fungi are our strongest allies. Our greatest mission on this planet is to serve all and do it in a way that is in symbiosis with our ecosystem.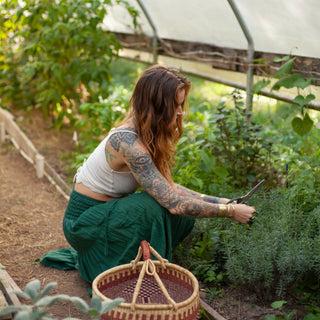 Sustainable Ingredients
The roots of herbalism + culture runs deep within the intentions of our products and connection with Mother Earth. We value the connection between Humans and Planet, and prioritize our fluency in preparing the most bioavailable medicine possible. We value enriching the connection between people and the natural world and teaching all how to live in symbiosis with the forest. The empowerment from this connection is a sovereign right to humanity. In our medicinal journey, we prioritize our relationship with our ancestors — this has remained to be a tried and true source of unspoken wisdom, direction, reassurance, and clarity along our path. We recognize the blessing it is to be able to commune with those who have passed as they lead us into a greater expression of life for many generations to come.
Blending Plants and Fungi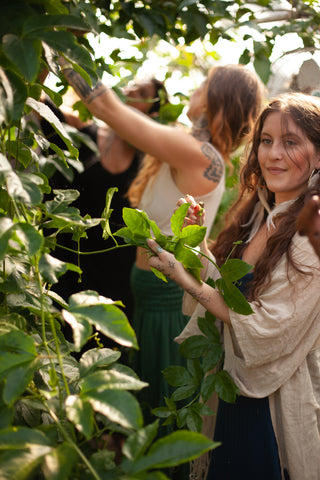 Our mission is to bridge the gap between plants and people
Through making natural ingredients accessible and providing educational opportunities, we strive to bring folks back to their innate wisdom of the natural world by igniting their curiosity of plant medicine. We hope to inspire others to work with plants and live in symbiosis with our planet.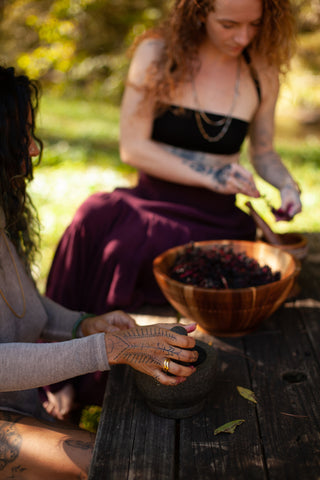 Sourcing
All sustainable, all natural, all organic — no shady business!
From plant to product and everywhere in between, we make it our mission to move with integrity, love, and intention. Whatever we don't grow or wildcraft ourselves, we sustainably source from honest farmers! We always keep the environment in mind during our harvesting and production.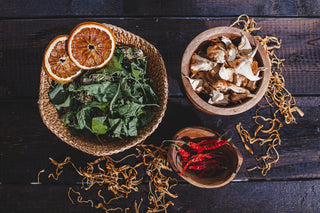 Products
No fillers and no additives — just honest ingredients made with love and reverence for the planet
Accessibility is important to us! We strive to make our products as accessible as possible while including the most nutrient enriched ingredients possible. We choose natural ingredients that support systems of the body from the inside out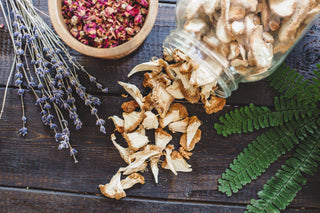 Mushrooms
Medicinal mushrooms support healing in many ways. Reports include increasing mental health and replenishing stamina and energy. Modern studies are just scraping the surface here as the world of medicinal mushrooms goes very deep and new studies are always being performed!
Experience the Benefits for Yourself
Discover our top picks of the season with our featured products
Rebirth
Join our Retreats, connect with nature and plant medicine on a transformative retreat. Embark on a journey of self-discovery and connection with us.
Frequently Asked Questions